Client Background
Aubert Edouard, an outdoor sports enthusiast from France, is passionate about outdoor electric devices such as electric scooters and bicycles. He has a great passion for outdoor sports, so he is willing to use all kinds of transportation equipment to experience outdoor sports. Due to the complex and changing outdoor terrain, there are many restrictions on equipment, so he hopes to improve his riding experience by improving the durability and performance of his equipment.
Client needs
In April 2023, Aubert contacted Lunyee's store on the Alibaba International website with a request for a hub motor product. He stated that he needed a 10-inch hub motor with symmetrical characteristics and off-road tread for complex terrain. The motor needed to be high-torque to provide excellent performance during extended outdoor activities. In addition, Aubert needed controllers and joysticks to effectively manage the motor. However, this off-road tire hub motor from Lunyee does not offer these parts.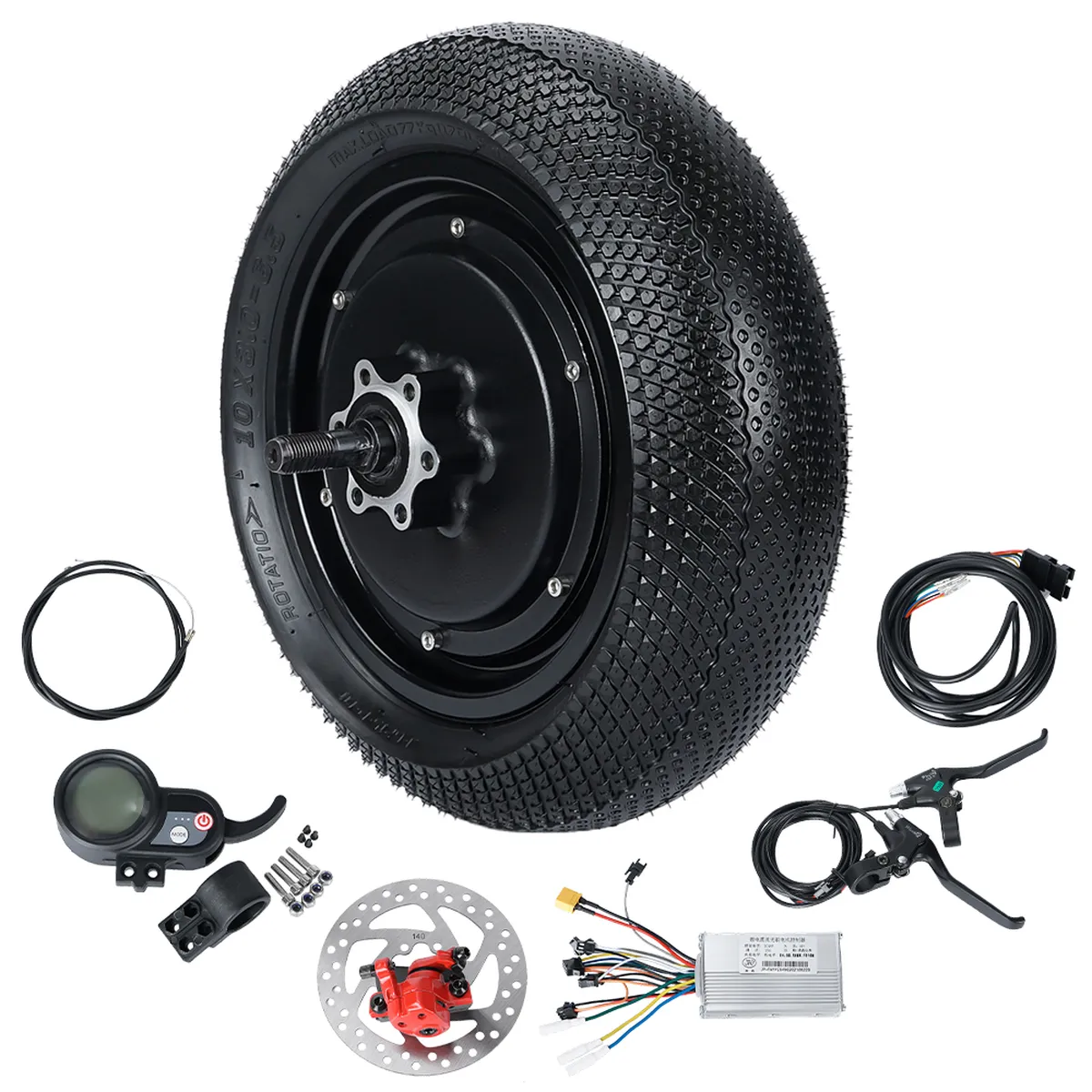 Recommended Programs
To meet Aubert's unique needs, we came up with a comprehensive solution, we said we would help Aubert purchase the corresponding controller and joystick to make sure he could control the operation of the motor, and in addition to that, we would also provide the corresponding tests to make sure that the final motor would run with the torque that he needed for his outdoor sports. Our sales team and technicians helped him purchase the controllers and joysticks separately to ensure they were compatible with the 10-inch hub motor.
Challenges faced
Communication with Aubert at this stage was critical. We encountered some challenges, such as confirming the specifications of the controller and joystick and ensuring that they integrated well with our hub motors. However, through clear and timely communication, we were able to better understand Aubert's needs and provide a solution that met his expectations.
Evaluation
Aubert was very pleased with the results of our testing. He appreciated the effort our team put into purchasing additional parts for him and subjecting them to rigorous testing. He was particularly impressed with the high torque of the motor and the off-road capabilities of the tread, which greatly improved his outdoor experience.