Rizwan, a buyer in Pakistan, came to us looking for an electric drivetrain solution to provide a powerful drive for a new high-speed four-wheeler truck, which, according to him, is primarily used to transport heavy loads at speeds of up to 80 kilometers per hour. After many discussions and exchanges, our engineering team customized a high-torque 72V 2200W rear axle motor optimized for his unique specifications.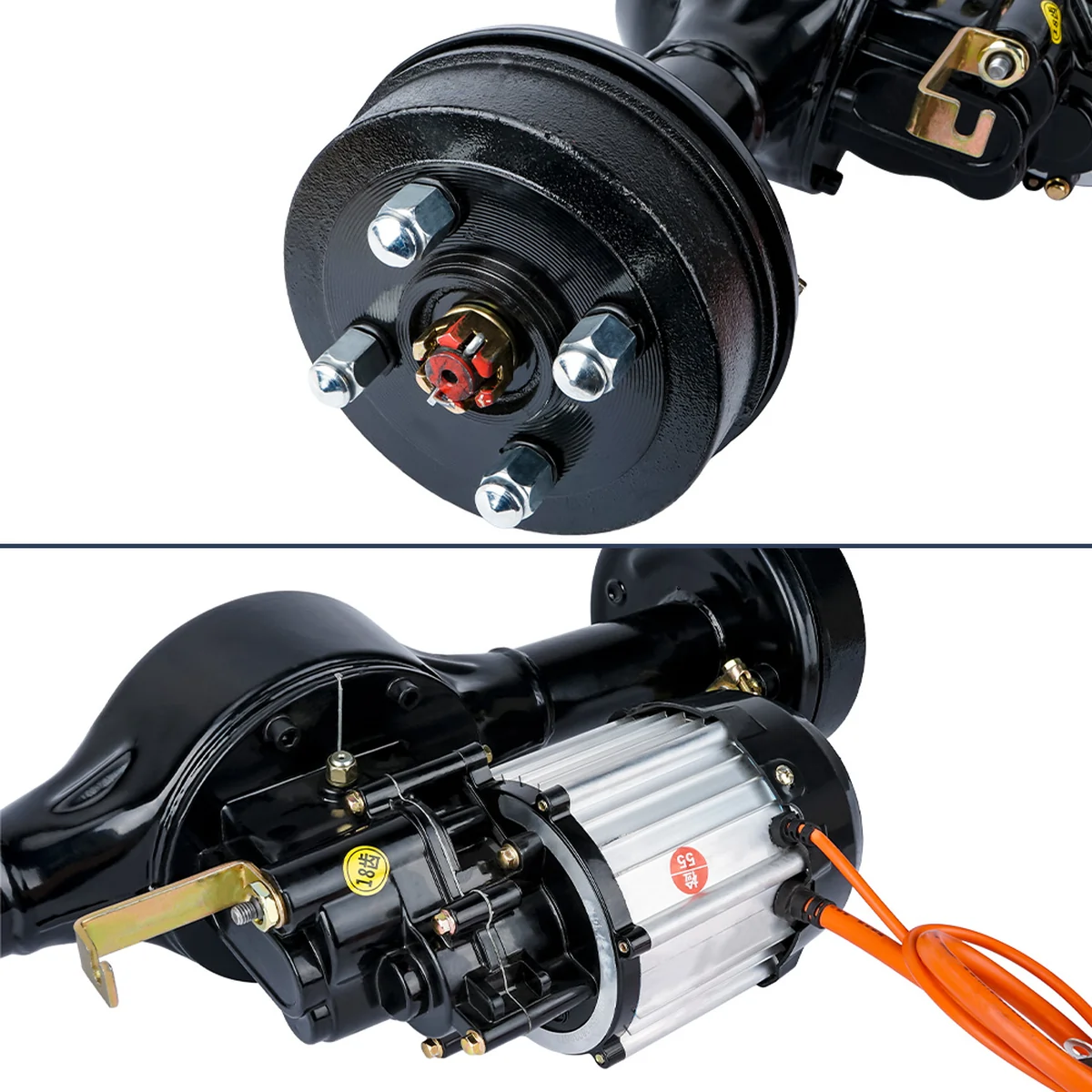 Customer Needs Analysis
Through many conversations with Rizwan, we learned key details about Rizwan's project. He designed a new truck chassis that required a powerful electric motor to replace the original diesel powertrain. The motor had to provide a minimum top speed of 80 km/h to cope with highway speeds. Since the main role of the vehicle was to transport heavy loads, the motor had to be able to provide strong torque to pull heavy loads. In addition, we learned during our communication that the other side of the transportation process has multiple ramps, and the motor's ability to climb the ramps is also critical.
Solution Recommendation
After analyzing his speed, power, and load requirements, we recommended a 72V/2200W brushless DC Rear Axle Assembly designed for direct-drive electric vehicle applications. This motor offers the ideal combination of continuous torque, peak power, regenerative braking, and efficiency in a compact, tightly integrated package. This package also balances speed and torque, doing so with high torque while maintaining speed.
Customized Design and Manufacturing
Despite the motor's long standard lead time, we accelerated the design schedule and re-engineered our factory line to meet Rizwan's rapid project requirements. Our engineering team customized the firmware and electronic control logic to optimize torque transfer and regenerative braking performance to match the truck's characteristics. We adapted housings, shafts, and mounting points to seamlessly integrate into his unique chassis and drivetrain layout.
Testimonials
Rizwan is very pleased with the results of integrating the rear axle motor into his electric truck. He says our motors provide the high-speed capability and strong acceleration he needs and are significantly more efficient than the original diesel engine. He is very grateful for the solution we provided.